FM HOME LOANS, LLC
Licensed Mortgage Bankers– NYS Banking Department
516-569-5007
ANESSA V COHEN as a loan officer of FM HOME LOANS, LLC strives to serve our community with new and innovative mortgage programs to assist everyone in achieving their home ownership or refinance needs.



I offer complimentary pre-qualification and pre-approval service to all of our clients in addition to my personalized service and always competitive rates, thru FM HOME LOANS, LLC.





Some of the many programs offered are:



FULL INCOME LOANS AT SUPER COMPETITIVE RATES




COMMERCIAL MORTGAGING




REFINANCING




DEBT CONSOLIDATION



Call me today for a complimentary consultation. All consultations are held in

strictest confidence.
Find out today why everyone who uses me always recommends me to a friend.


ANESSA V COHEN

TEL: 516-569-5007
---
Mortgage Information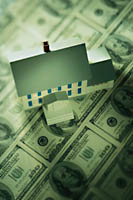 If you're like most buyers, a home is the most expensive purchase you'll ever make, and you'll probably need some form of financing.
There are many lending institutions that offer a variety of mortgage products. Financing options and rates can vary widely, so it is important to do your research and shop around to ensure you get the mortgage that best meets your needs at the best price.
I would be happy to refer you to some very good mortgage contacts I have in Cedarhurst, or to help you in any other way I can to secure the best possible rate for your home purchase.
Use the mortgage calculators below to assist you in making some decisions around financing your new home.
---
Mortgage Payment Calculator & Amortization Table
This calculator will help you determine what your mortgage payments will be based on purchase price, interest rate and mortgage term, as well as other factors. The amortization table shows what the interest and principal payments will be over the term of the mortgage.